MedLinks
A Collection of New Sites on the Medical Internet
In This Issue:
See also: Brazilian Catalog of Internet Resources in Medicine and Health
---

http://members.aol.com/hpleite/index.html
A very nice on-line publication, Sua Saúde (Your Health) is produced entirely in Portuguese by a Brazilian physician, Dr. Helena Leite. Addressed to the lay public, it contains news, articles on common health problems and prevention, tips on health care, etc.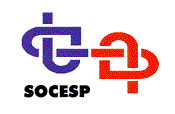 Society of Cardiology of the State of São Paulo
http://www.socesp.org.br/

Official site of the largest regional society of cardiologists and cardiac surgeons in Brazil. Has lots of information on the society, its continued medical education program, conferences, etc. Includes downloadable copies of its major conference proceedings, as well as the on-line edition of its official publication, the Journal of the SOCESP (Revista da SOCESP) (http://www.socesp.org.br/revista/) , with full text and images.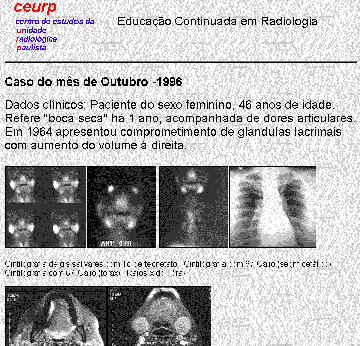 Unidade Radiológica Paulista
http://www.urp.com
This is one of the best examples of a private clinic's WWW site. The Unidade Radiológica Paulista (São Paulo Radiological Unit) is a large and well known imaging diagnostic center, located in the city of São Paulo, Brazil. This well-organized and attractive site includes the description and location of all the clinics' branches, available services (with a full description, pictures of the equipment and typical images), as well as personal home pages for almost all the physicians who work in the Unit. As an additional and interesting bonus, it offers "Case of the Month" clinical discussions in medical imagenology, with awards to the users who are able to diagnose correctly.

---

http://neuro-www.mgh.harvard.edu/hospitalweb.nclk
Excellent site maintained by the Massachussetts General Hospital, affiliated to Harvard University Medical School. It contains the WWW addresses of thousands of hospitals in the USA and in other countries. Curiously, at the time of this writing, not a single Brazilian hospital was listed (but for this you can have a look in Intermedic's Catalog

http://www.nejm.com
One of the oldest and most traditional medical journals in the world (it has recenty completed its 184th anniversary !), as well as one of the most read and respected. It has now its on-line weekly edition. Free access is provided to all paper abstracts. In order to read full papers on the WWW you must pay a subscription fee.

http://www.nlm.nih.gov
This is a fascinating on-line gallery featuring medical images, historical photographic exhibits and medically-inspired art, with constant additions. Among the current exhibits you will find: Islamic Culture and Medical Arts; A Brief History of the Cesarean Section, The Art of Medicine in the 21st Century; Images of the History of Public Health in the USA; Paracelsus: Five Hundred Years; and Perez on Medicine (beautifully painted and humorous illustrations on several medical specialties). Do not miss it !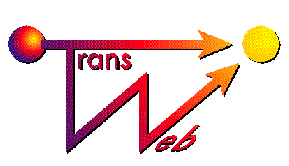 http://www.transweb.org
A complete site containing lots of information about organ transplantations. It is divided into six sections: News, Transplantation Patients, Information for Medical Professionals, Donations of Organs and Tissues, Internet Resources on Transplantations and Table of Contents. It includes hundreds of links, papers, etc. It has also a keyword search engine.


Preview the Heart
http://sln2.fi.edu/biosci/preview/heartpreview.html
The Franklin Institute has developed this wonderful site. It has a multimedia exhibit about the heart, its anatomy, physiology, diseases, etc. It contains a large number of excellent illustrations, videoclips about the cardiovascular system, heart surgery and sound clips with heart sounds. Although the site has been made especially for laypersons, it should be visited by all professionals.
Breast Cancer Information Center
http://nysernet.org/bcic/
One of the best and most informative sites about this disease. It aims at the lay public, but it has a large amount of sites with professional information, too.
---
---
Published by:

Center for Biomedical Informatics
State University of Campinas
© 1997 Renato M.E. Sabbatini
Sponsored by:

Searle Brazil